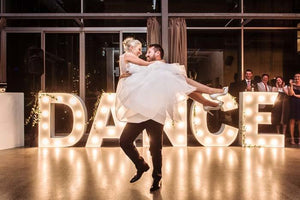 Private Dance Lessons At Adelaide Dance School
Regular price
Sale price
$89.95
---
Dancing may often seem to be an activity that involves being around plenty of people. You must be outgoing and interact with a variety of performers to really pick up the skill. However, if you are amongst the reserved kind, don't freak out!.
"I'm so shy, there will be so many people watching me". "I don't think I can dance in front of so many others". "They are so much better than I am!".
"Dancing is not for me"… If any of these thoughts have come to your mind, you are not alone. And it is nothing to be worried about because we have the right solution for you – private dance lessons for beginners!
Your choice
We understand that learning how to dance, what dance should I learn and do so in front of so many others can be an anxious affair for many. According to individual needs, we organize multiple private dance lessons for beginners near me during a week. We put aside a time slot and a designated instructor just for you. You are free to choose a private dance lesson at a time when a group class is going on simultaneously. Or have a one-on-one lesson with your dance instructor, all by yourselves at the Dance Schools Adelaide. As our group dance classes start at 6:15pm – you can have your private ballroom latin dance lessons near me before that. Morning, during a day, early evening or late at night. To have or not have people around is completely up to you, and we try our best to accommodate all requests.
Learn at your own pace
During your private dance lessons you will be going exactly at the pace you would prefer. Apart from dealing with shyness or introverted nature, these private dance lessons for wedding may be beneficial in many other ways. You probably have previously tried out the group dance classes near me Adelaide and you feel like they are too slow or too fast for you. Your private dance instructor goes at a well-balanced pace to suit you! After observing your ability to master the wedding first dance lessons patterns and movements being taught, your instructor can tailor-make a plan for you. They will determine the content that needs to be taught and how much time should be allotted to it. All depending upon your speed of learning dance. In addition to this, if you need preparation and refining of your dance for an upcoming personal event, private dance lessons can help you learn a lot quicker than group dance classes. We have one group cheap dance class per dance style in a week. But with private lessons you can dance the same dance style every day if you please.
Semi Private Dance Lessons
Often people are mistaken by the idea of private lessons being only on a one-to-one basis. At Dance Amor, we have a variation of semi private dance lessons as well. In these lessons, you can bring along friends or family. You'll have a group of minimum 4 people, training with a designated dance choreographer. This will also give you an opportunity to change partners and adjust to dance with different people as opposed to just training with your instructor. You get to be separate from a crowd of strangers and salsa dance classes near me with closed-circle people at the same time – the best of both worlds! And even better, the total cost of the lessons reduces! In a nutshell: pay a fraction of the cost of private salsa couple dance lesson Adelaide, spend time with your close family and friends and learn new skills. Tempting, isn't it?
Lastly, we provide private wedding lessons for couples who want to get that bridal waltz right on point. We will perfect your moves and make you look classy, elegant and beautiful for your special day.
How you get better
Keep in mind that private dance lessons are more about learning new material and constantly adding on to your knowledge of dance styles. Group dance classes Adelaide are there to get experience in dancing with different people and practice as much as possible. And ultimately our dance parties and social ballroom dance events are to easy Latin dance steps your heart out with absolutely anybody and put all your learnings to good use 🙂.
Please email us if you have any questions or comments,
We'd love to hear from you!
---