Adelaide's Top Bachata Dance Studio
Dance Amor specialises in sensual bachata, salsa and other Latin dance styles, as well as ballroom.
No dancing ability or dance partner required.

Our students start at zero and raise their level to a dance god/dess, confident to social dance.
You'll understand more about moving your body because good dancing is more than just footwork.
We have a range of dance shoes for sale to help build confidence and feel like pro when you step onto the dance floor.
Learning to dance with us is easy and fun, with results guaranteed from your first lesson.
Private lessons | Group classes | Dance performance | Social dance parties | Wedding dances & mashups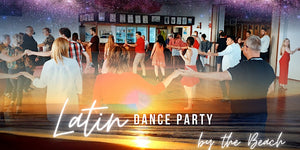 saturdays 6-9
First time FREE
tickets
Why dance with Dance Amor?
Dance Amor was founded by a shy introvert with zero dance ability, two left feet, and no natural talent.
Does this sound like you? If yes, you are in luck.
Our director is now considered a natural, confident dancer with lots of creativity who has traveled the world and gained multiple awards for best results in teaching new people to dance.

If he can do it so can you. Feel confident that you will be dancing regardless of talent or experience.
Growth, good vibes and support is what you will experience when you learn to dance with us.
Our talented and trained team will help you quickly progress into the dance sensation of your dreams.
Ample street parking awaits you at our centrally located dance studio in Adelaide's CBD.
There's no excuse not to. Start your dance transformation today!
Learn to dance in style
Whether you're a beginner or an experienced dancer looking to refine your skills, our dance lessons are designed to help you grow, no matter your starting point.
Timetable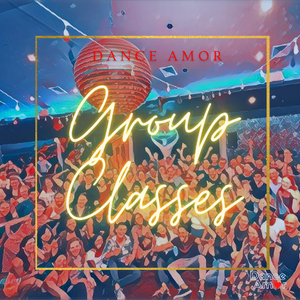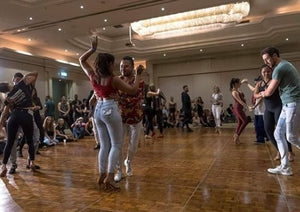 Dance like the star we believe you are
How soon will I be groovin', you ask? You'll be dancing in hours not weeks, months or years. Have you seen dancing with the stars? If they can do it in one week, you can too!

No matter how much or little time you have to dance, we are here to help you learn to dance as quickly as your mind, body and will allow you to. This is as close as it gets to magic... because we challenge the status quo and ourselves every day. Constantly tweaking, testing, measuring to make learning to dance even easier, fun and enjoyable for you.
Age is no barrier
Our dancing clientele, on average, is around 25 to 35.
But it's often changing and our oldest client is 65. Our youngest is 10. Just come in with an open mind and willingness to learn. We got the rest!

Our dance professionals are always upskilling to teach the best dance techniques, tips and tricks just so they can get you dancing like a pro - at any age.
It's your time to shine.